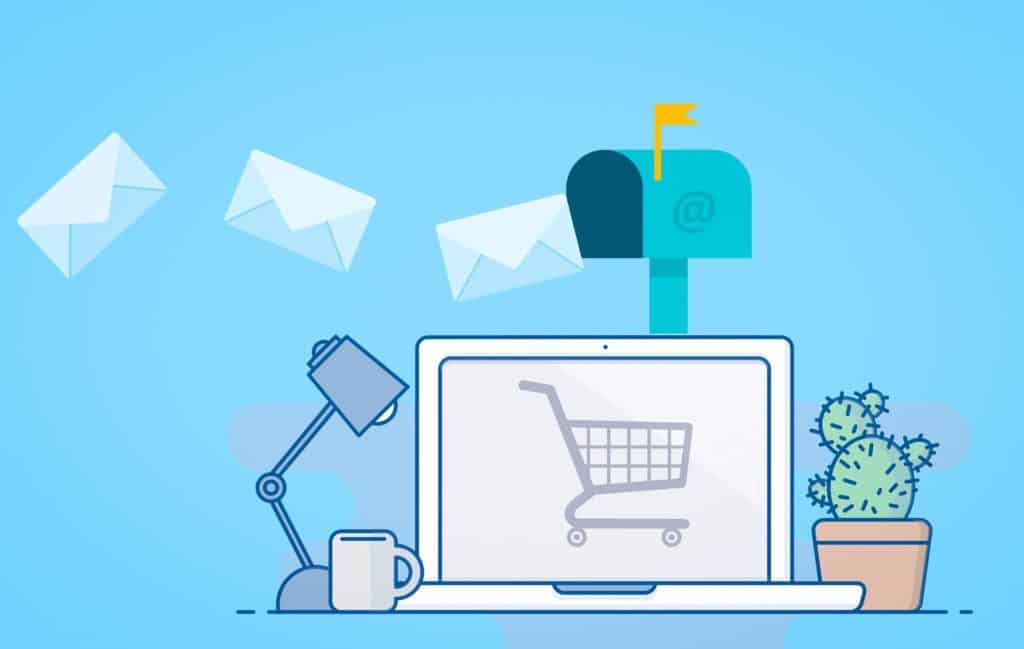 Growth hacking is not a fad. It's a method of aligning all of your business strategies to drive growth and revenue.
Intriguing? Keep reading. Discover 5 ways to grow your Ecommerce business right now.
Acquire new customers through similar websites
Social proof and trust are powerful endorsements for your business
A/B Testing
Encourage customers to share
Pursue unfinished purchases and reclaim custom
Acquire new customers through similar websites
It all starts with getting customers. Businesses are proactively including a blog on their website that provides value to potential customers through information, industry knowledge, tips, or life hacks. But you don't have to limit yourself to your company's blog. Guest posts are also a great way to attract new customers.
Try writing non-promotional guest blogs for a brand that is similar to yours but does not directly compete with you. Google Analytics can track which websites link back to you the most.
Social proof and trust are powerful endorsements for your business
Incorporating social proof into your business is a great way to boost customer satisfaction. Include customer reviews, business ratings, and testimonials throughout your marketing and sales funnel, e.g., in ads and newsletters.
Another way to use social proof is to show how others shop. Live purchase decisions, for example, indicate an active, successful, and useful site.
Trust badges are a simple and visual way to establish trust, which should never be underestimated. Logos can easily be added to site footers or checkout pages to show that your site is secure and customers' payment information is protected.
You can reaffirm that trust by assuring your customers that they can reach a human. Set up a chat service on your website or via Facebook or other social media.
A/B Testing
There are hundreds of ways to grow your business, but not all will work. A/B testing helps determine what works and what doesn't.
You can A/B test everything from photo size to social media text, image inclusion in posts, and even promo codes. Testing trust badges, color schemes, and messages and notifications such as limited supply warnings.
A/B testing should be done methodically, and tools can help.
Encourage customers to share
You may already have a database of satisfied customers, making them ideal to reach out to. You can actively encourage consumers to share their social media experiences in new and creative ways.
Mention the brand in a post to get a discount on their next purchase. Customers are becoming desensitized to social mention requests, but there are ways to still stand out. Beautiful hand-written cards with deliveries, for example, may encourage customers to take a photo of the card and post it online.
Shipping labels or shipping packing supplies, for example, are likely to be more incentivized through discounts or promo codes for social mentions.
Pursue unfinished purchases and reclaim custom
You can use growth strategies to target existing customers as well as new ones.
You can do this by targeting website visitors who have viewed items but not purchased. Intent pop-ups are messages that appear just before a visitor leaves your site, helping to close a sale. Retargeting ads follow customers around the web and show them ads for items they've shown interest in.
Amazon's Sponsored Product and Sponsored Brand ads have a higher CTR, according to Incify (a global marketing agency that studies online human behavior).
Existing customers are more valuable than new ones because they have already invested in your brand and are more likely to return. Promoting this behavior through sales and marketing campaigns, including email marketing and tiered incentives like free shipping, promotional codes, and value-added content or gifts, is a proven growth strategy.
Use shipping labels compatible with Zebra, Dymo, or Avery (the most common label printers) from enKo Products; their prices are low and they offer free shipping where many other shipping label providers charge for shipping (when you order in bulks, beware of the shipping costs)