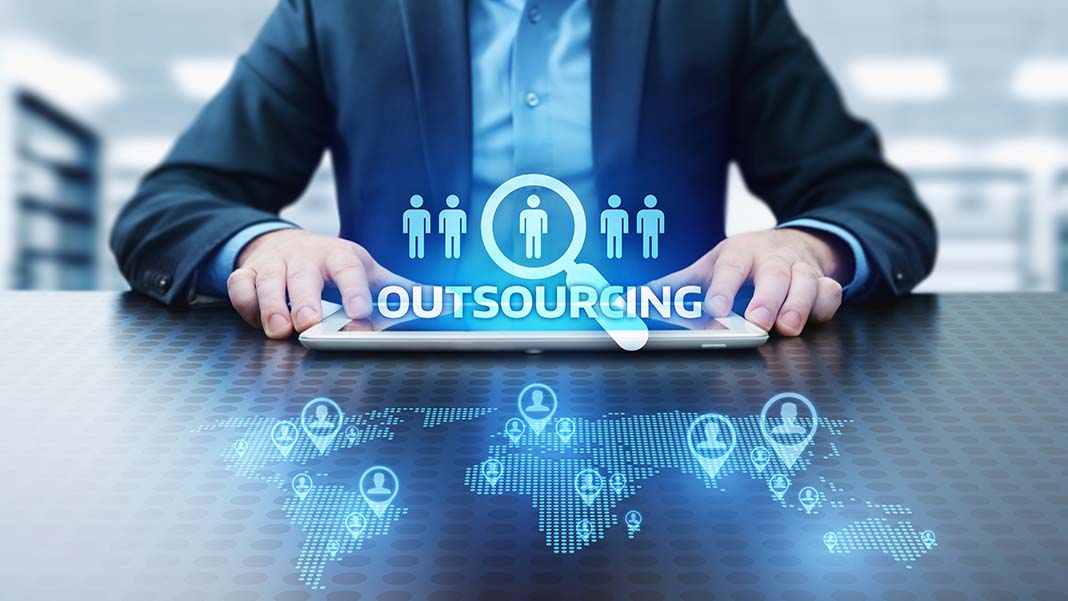 Selling products online isn't the only goal of an e-commerce store. To grow your business, you need to attract more potential customers.
A stagnant website and social media won't suffice. To attract new customers, you need to create useful content.
Regardless of industry, content is king nowadays. Content helps build brand identity and credibility, especially with search engines.
You can't always do content marketing alone. You can outsource content for your e-commerce store and gain more benefits.
Creating ecommerce website content
Outsource Content for Your Online Business
Set a publishing schedule
Better content planning
Better team scaling
New ideas and perspectives
Focus on sales and product improvement
Outsourcing ecommerce to your advantage
Creating ecommerce website content
If you aren't using content, you aren't growing your business.
Content marketing is a powerful way to attract new customers today. By creating content, you provide high-quality, useful, and relevant information to your audience.
It's true in e-commerce, too. So you get free traffic without paying for paid ads or traffic boosts. Initially, you may be producing articles, guides, and social media posts on your own. But sometimes you need help curating better content.
Content marketing requires research and planning to attract your target audiences and establish your authority. Even if you're good at it, you can't always do it alone.
Outsourcing content can help here.
Outsource Content for Your Online Business
According to a 2020 study by the Content Marketing Institute, 84% of B2B companies outsource content marketing. Around 55% of B2C companies do so.
As businesses realize the value of outsourcing, they can leverage content marketing services to their advantage.
Set a publishing schedule
Making and posting quality content may be difficult. As an entrepreneur, you tend to prioritize other tasks over your content and website. This can harm your site's ranking and make it difficult to attract visitors.
Prevent this by outsourcing your content. Hiring freelance writers and content moderators can help you publish more often. You can even set up a publishing schedule.
Better content planning
Creating high-quality content that engages readers is not easy. It takes time to research target keywords, outline possible articles, and analyze your competitors' rankings.
Unplanned content releases can confuse your audience about your brand identity. Worse, Google may penalize you for producing shallow content.
Outsourcing content helps your team plan content strategy. Hiring a remote content marketer to work with your writers can help you discover what keywords work best for you.
Better team scaling
A full-time in-house writer earns an average of $55,509.00 per year in the US, according to Glassdoor. They need extra office space, laptops, and SEO tools, in addition to salaries.
Duplicating or reducing them is impractical, especially since they expect to stay with your company for a long time.
Outsourcing content allows you to scale your team as needed. You can easily set your budget based on their workload. Outsourcing content can even boost your ROI.
New ideas and perspectives
It's good to hear your team's thoughts on a topic or product you're writing about. But, as time passes, your audience may grow tired of reading the same ideas and articles.
Outsourcing content creation can help you get better ideas and perspectives. A lot of people enjoy learning from your articles and videos. So you can sell your items to a larger market in the future.
Focus on sales and product improvement
Finally, it pays to delegate non-core business functions. You may have previously worried about juggling orders, shipments, unpaid invoices, and maintaining your website and blog.
Outsourcing content saves time and energy. You won't have to worry about your schedule or content quality. So you can focus on improving your products and services.
Outsourcing ecommerce to your advantage
Aside from content, most e-commerce tasks can be outsourced. For starters, e-commerce giants like Amazon established Fulfillment by Amazon (FBA), so you won't have to worry about delivery.
The same goes for accounting and web design. By hiring small teams to handle these tasks, you can ensure that your cash flow and website are well-maintained.
Nothing can be delegated to remote teams offshore anymore. This is why you should not hesitate to outsource your e-commerce functions.