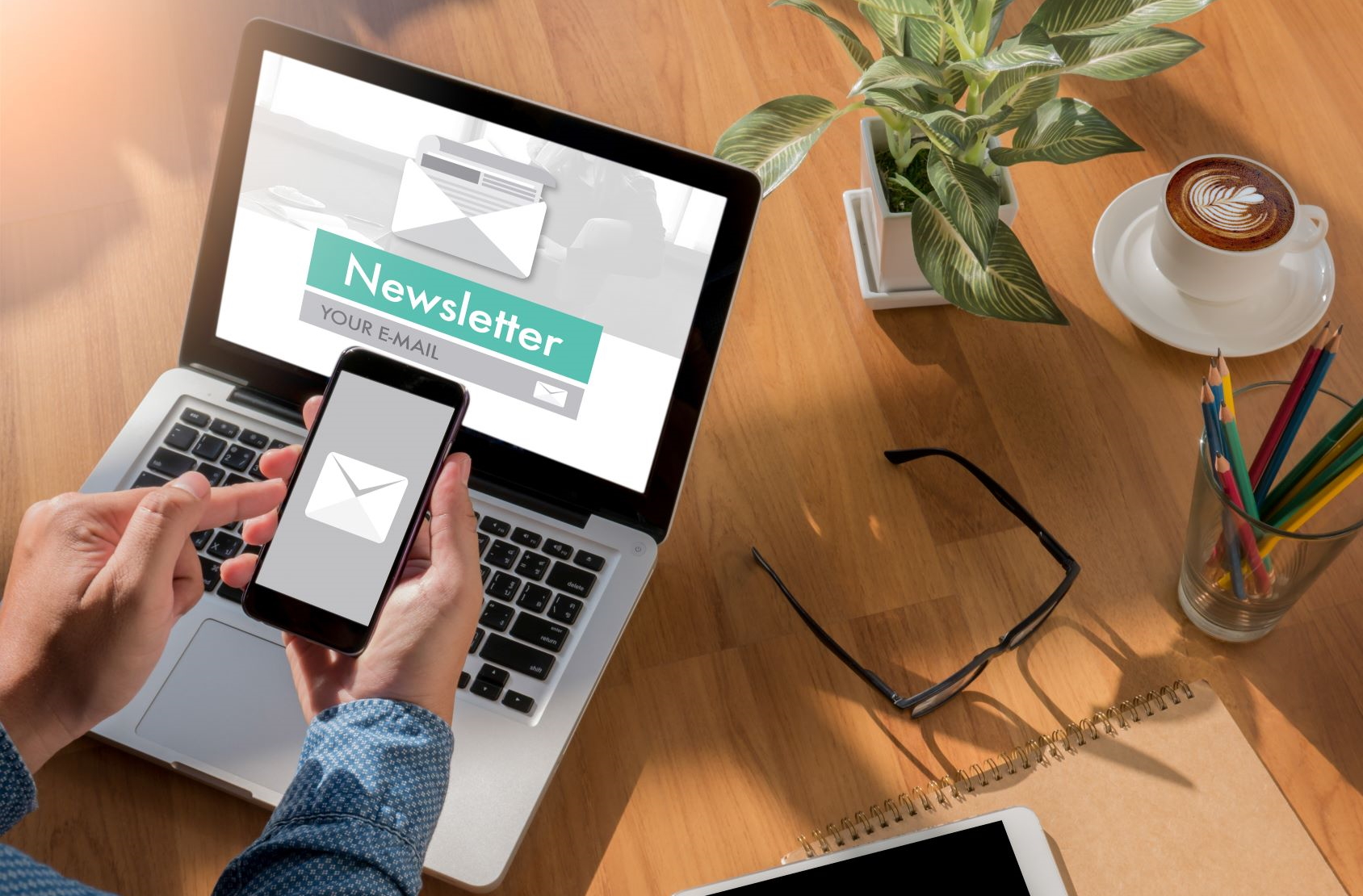 Do you want to send out an email newsletter from your website, blog, or online store?
An email newsletter allows you to keep in touch with your users, entice them to return to your site, and convert them into customers.
The problem is that many newcomers struggle to get started with an email newsletter. The main reason for this is that they believe it would be too technical or time-consuming.
That was true ten years ago, but now it's so simple to create an email newsletter that even a non-techie can do it!
Our goal is to guide you through the process and ensure that your email newsletter is set up correctly.
Some Benefits You Need to Take Note of
You're steadily creating a list of dedicated readers that continues to grow over time.
Your readers share the word about how helpful, knowledgeable, and experienced your business is.
Your readers are reminded of your organization's ongoing existence, growth, and importance on a regular basis.
Some of your faithful readers will become paying clients.
By asking your clients and site visitors to communicate with you through the newsletter, you have a better understanding of them.
By selling advertisement space, you create a new revenue source.
You'll have a steady stream of new and unique content to add to your website, which will improve your search engine results.
The above goals and rewards require you to handle two distinct but equally important aspects of launching an email newsletter. To start, you'll need a database, an HTML form, and a way to send mass emails. Second, you'll need each mail's content. This article will show you how. Let's begin.
Email Newsletter Infrastructure and Functionality
You'll need good content for an email newsletter
Email Newsletter Infrastructure and Functionality
Is it tough to get the infrastructure in place? Does it appear like you'll need a lot of programming knowledge? Neither of these statements are correct. This wheel does not require re-invention.
Many websites charge a fee to provide the entire infrastructure. The cost is a fraction of building the infrastructure yourself. Examples of this type of service are Constant Contact and Aweber.
You'll need good content for an email newsletter
Infrastructure and functionality alone aren't enough. You'll need content to entice people to sign up for and read your newsletters.
Every person and organization has valuable knowledge and expertise to share. And you'd be surprised how many people want to learn from you. This is a great way to connect with current and potential customers. The internet is used to gather data. So, create informative newsletters on various aspects of your company or group that will help your readers.
Create newsletters that are useful, relevant, and anticipated by your readers. You want to give away free ideas and suggestions that can help your readers improve their lives. Since you paid for a lot of your experience, you don't want to give it all away. Giving away information for free is a win-win situation.
They are interested in what you can do for them, not in you, your brand, or your special offers. If they open and read your email newsletter, it better be worth their time, or they won't bother again, and your list will wither away.
You build a loyal readership by providing useful, original content, and they will spread the word that you are an expert in your field. Your readers may buy from you in the future. Occasionally, but sparingly, use your list to promote your products or services. Sell ad space in the newsletter, but do so sparingly. Finally, you can use your list to learn more about your customers and site visitors. If you want your list to take an online survey, make sure you pay them for their time.
In Conclusion
As you can see, starting an email newsletter doesn't take much. If you can consistently produce high-quality content, then you are ready. Simply provide value in your content and don't overuse your list as a marketing tool.